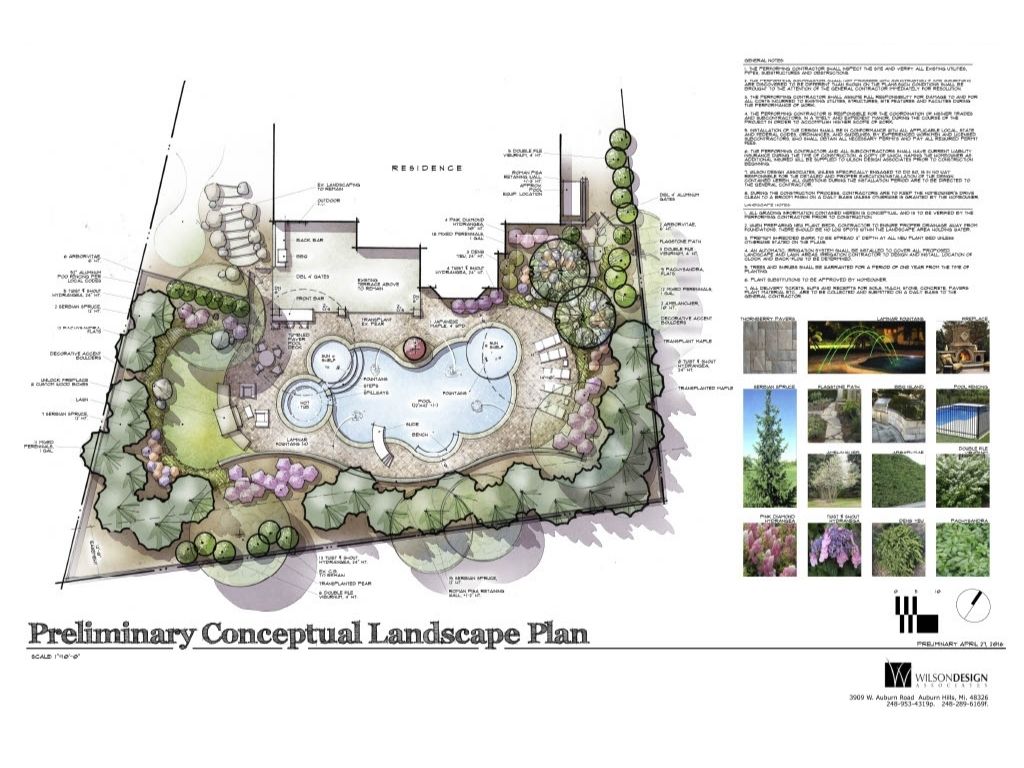 Project Overview
A wonderful client offered us the opportunity to develop his, one-of-a-kind, dream pool. We originally designed the project in 2016 but it was put on hold until the spring of 2020, and of course, was revised several times along the way. To say that every inch of his rear yard was used to fulfill his fantasy, would not be an exaggeration.
The hope is that the judges will consider this project worthy of a site visit as I could NEVER write something complete enough to even begin to compare with the actual experience of seeing it for themselves. There's a lot going on here, per the homeowner's wishes. In short, the over-all rear yard design utilized a new staircase into the rear yard, bbq islands/bars with a pizza oven, stone masonry fireplace, oversized cedar pergola, veneer stone on the brick terrace with a new custom iron railing, paver pool deck with a raised sundeck behind the pool, copper fire pots, +/-26'x52' gunite pool with a stone grotto and waterfall, two sun-shelves with bubblers, three shear descent water features, four laminar fountains,  a raised hot tub made to fit 12 people comfortably, an oversized utility/pump area, aluminum pool fencing, grading and drainage, landscape screening and plantings, audio-visual package, custom landscape lighting and irrigation and a sculptural palm tree with 3 coconut lights for good measure.
Natural materials were chosen to tie old and new together while providing an updated timeless appeal. Fon-du-lac stone was used on all visual vertical surfaces, including the existing terrace columns, the fireplace and hearth, the entrance steps and walls, the bbq and bar etc. This helped tie the old terrace into the new elements of the project. Smooth limestone was used for all column caps, pool coping and steps. A large format paver was chosen for the pool deck not only for its longevity but its timeless appeal.
The project went in for permits in the early spring of 2020 and broke ground almost 90 days later. In a covid shortened year, the fact that substantial completion of the landscape items was Mid-December of 2020, with the pool being finished in the warmer days of March 2021 cannot be overstated. The project consisted of over 15 sub-contractors and construction was basically completed from start to finish, in less than 12 months.
Site Considerations
The raw site was very simply lawn with a few semi-mature trees scattered about. The slope was minimal but was still +/- 2' from foundation of the residence to the rear property line. The entrance into the rear yard was tired and incorporated large slab steps and some overgrown shrubs in a very natural and haphazard way. And the existing brick masonry terrace had no relevance to the rear yard.
Project Challenges
On a project this large, the challenges were many. Most of which I would consider as part of the job when running such a project, i.e. the organizing of 15 sub-contractors that's most comparable to herding a pack of wild kittens. However, a few were new to me and should be discussed.
Covid was new when we went in for permits and we found ourselves dealing with the unknowns of workplace shutdowns and a persnickety local government that seemingly took its time granting permits. Everything in the Spring of 2020 was uncertain. In fact, Covid would provide a difficult adversary throughout the construction sequence as several sub-contractors battled it internally, making scheduling almost impossible as crews were on site one day and in quarantine the next.
In the beginning of June, 2020, as the designer and general contractor, with the homeowner's approval, I fired the pool sub-contractor for non-performance and hired a new company…who performed brilliantly by the way.
The top two stones on the grotto weighed 7,000 and 12,000 pounds respectfully and had to be very carefully craned over the home and into position. As a point of reference, a Cadillac ATS weighs about 4,500 pounds. Streets were closed, outriggers positioned, and two slabs of limestone were lowered into place, one at a time on a beautiful summer morning, without incident.
The gas service to the home had to be upgraded to a 3" commercial line in order to support the existing utilities of the home as well as the new grill, pizza oven, fire pots, gas starter at the fireplace, and individual pool and hot tub heaters.
Designed & Built By
Wilson Design Associates